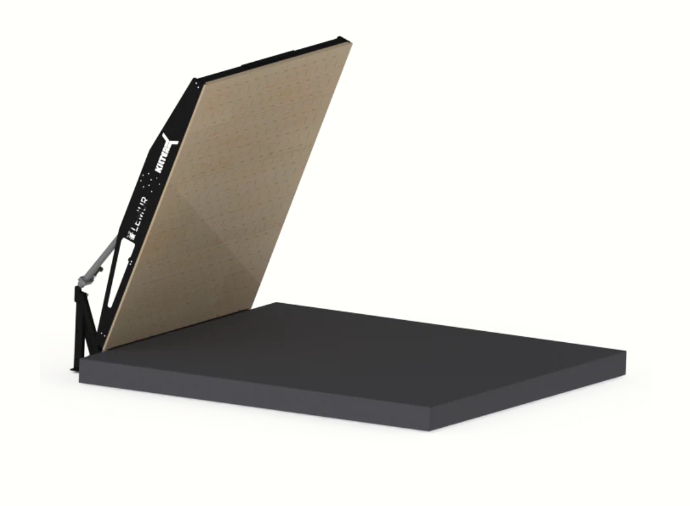 HOME WALLS
- Official Kilter wall.
- Size available 8x10 and 10x10 foot.

- Adjustable from 0˚ to 70˚ with semi-automatic electric actuators.

- Can be anchored to the ground (concrete) or with self-supporting option.

- Ideal with Kilter Board Original and Kilter Board Homewall climbing holds.
- Thicker panel for greater durability (1 inch / 24mm).
- Climb into the comfort of your home, save time and become stronger than ever.