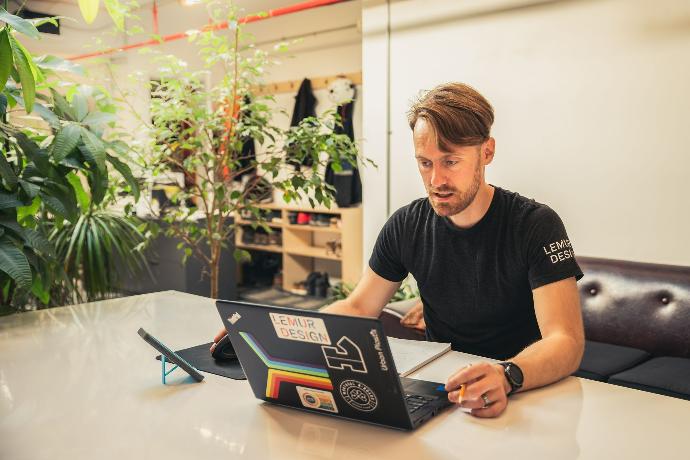 MANUFACTURING
CUSTOMIZED
Under the direction of Abel Chouinard, formerly a space systems manufacturing engineer, Lemur Design designs and builds each wall with the same passion. Clients are guided through their project by our team of professionals. Lemur Design accompanies its clients one at a time, regardless of the size of the project. We love crazy projects and challenges.
ALL THE SERVICES NEEDED TO OPEN A CLIMBING CENTRE.
We offer the following services in-house:
- Design of the climbing gym (climbing walls and reception area)
- Full architectural and engineering service
- Manufacture of the wall
- Delivery and installation


We can also offer the following services in collaboration with the best partners in the industry:
- Strategic support (market research, business plan)
- Specialised cash register software
- Reception mats
- Climbing holds
- Routesetting and staff training
"Thank you again for designing and providing us with the best walls! Our usher team has been praising it from day one and we haven't had any problems so far, after almost 2 years. The Güllich pan (campus board) and the training hangboard are great too!
Thank you all."
- Jacob (Jake) CaplanSunrise Bouldering, NY