adjustable climbing wall - bouldering - climbing - climbing gym - training - Adjustable climbing wall - training -25 March, 2022
LEMUR ADJUSTABLE - TWO YEARS LATER AT BETA BLOC
             Just before the pandemic, the only climbing gym in Montreal's west-island, Beta Bloc, decided to invest in a Kilterboard produced by LEMUR Design. This adjustable wall with zero to 70 degrees of inclination offers a range of possibilities for their clientele and we went to meet them, two years later, to get their comments on this product designed and manufactured in Quebec. The adjustable wall from Lémur Design is simple to install and can be adjusted by the climbers without the help of gym staff.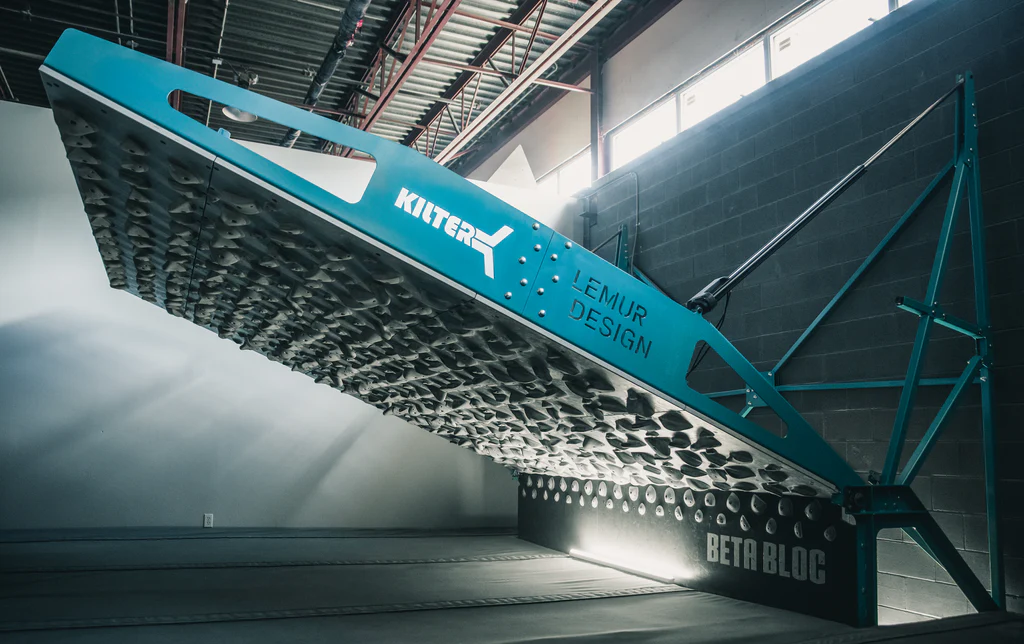 From the outset, co-owner Naïm Poonja-Tremblay confided that the investment was substantial, but that if he had to do it all over again, he would make exactly the same decision. For the Beta Bloc climbing centre, it has become an indispensable tool, which is appreciated by climbers of all levels. It's simple, the Kilterboard is used every day."Compared to Tension Board and Moonboard, Kilterboard gives an accessible climbing experience to all climbers. Even the spray wall is not as accessible, especially on a fixed wall. He explains that for new climbers, the overhangs and dynamic problems of the more acrobatic style can be intimidating. "With the Kilter, you don't have to think too much, you adjust the incline of the wall to your level and follow clearly lit holds that are very easy to see. So it's as much for warming up as it is for learning to climb more gently that it is popular with new climbers.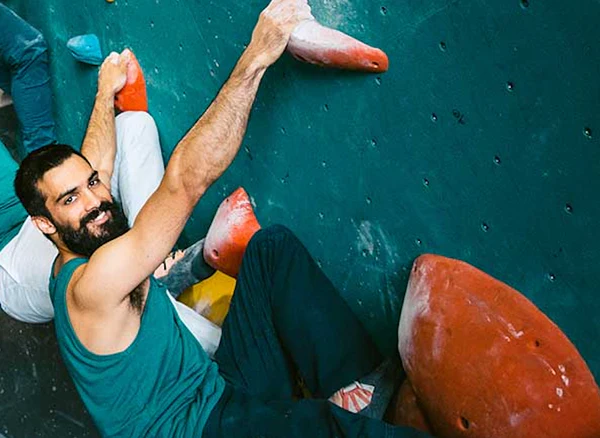 If you go climbing at Beta Bloc, don't be surprised to see a motley crew in front of our adjustable wall. "It's super easy and quick to change which phone is connected via Bluetooth to the wall. So an experienced climber in the middle of specific training can sit next to a new client learning. "Several of them take turns trying out the problems proposed by the application while the other climbers in the group are between attempts, which creates a motivating group effect. A community has formed over time. Naïm also believes that less experienced climbers are able to learn more quickly by watching strong climbers. It's a synergy that solidifies their community. And the experienced climbers also benefit, "by influencing each other with increasingly difficult problems. The Kilterboard we produce also plays an important role in client retention: "At Beta Bloc we do three resets a week, so it's less of a problem, but for a centre that doesn't repeat their problems as often, I guess it really helps. So regular clients can climb twice a week on the conventional walls and add a third session on the Kilterboard. "In a place where the centres are close to each other, it can very likely be a retention factor. "And we also see better retention during the summer as climbing on the Kilterboard is more similar to the movement of outdoor rock problems," so climbers wanting to condition for outdoor climbing are keen to use this system in the summer.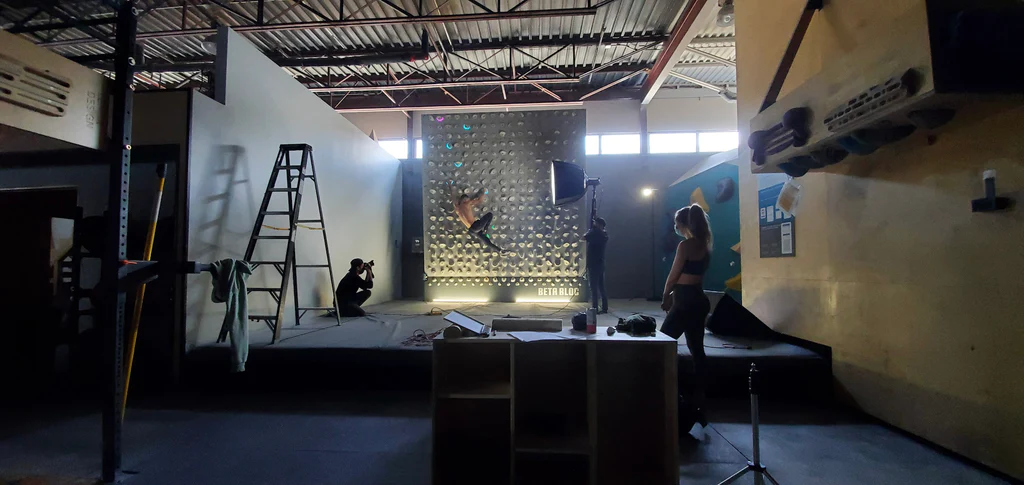 For Naïm, the important thing is "to give a complete service to the customers. When we opened the centre, we didn't yet have all the training products we wanted to offer. After our break-in, it was time to invest in specific training equipment such as a Campus Board and an adjustable training wall. Made with electric cylinders instead of hydraulic cylinders that could cause oil damage to the mats in case of leaks, the LEMUR adjustable Kilterboard seemed to be the best option. Today it would be impossible to get rid of it, too many climbers use it, too many people want to have access to this tool.  
More information on commercial adjustable walls
---